Guangdong Qingyunshan Pharmaceutical Co., Ltd. Was formerly Wenyuan County Qingyunshan pharmaceutical facories in Guangdong province build in 1989, and put into operation in March 1992 as a county owned enterprises. To answer the call of "Guo tui min jin" policy, corporate restructuring is done on June 2005 by registration Guangdong Qingyunshan Pharmaceutical Co., Ltd. It is enterprises registered capital of 90 million yuan, the enterprise property of the county owned was transformed into private owned. Corporate property is 93.5 million yuan with 200 employees and various professionals.
The plant covers an area of 23571.3 square meters, setting drug production, drug research and development in one of the modern pharmaceutical companies. The herbal extracts, granules, capsules and tablets production line passed 2010 the new pharmaceutical production and quality management standard certification (new drug GMP certification in April 2014.).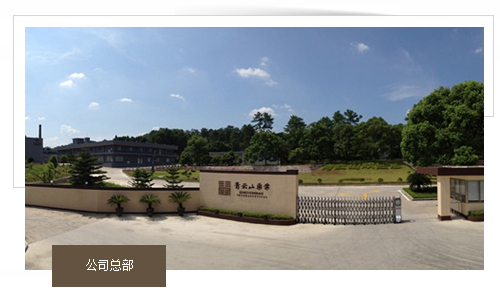 To expand production scale and promote enterprise development, the company decided to progress technological transformation and expansion work. Now more than 5000 million has been invested for renovation and expansion, including 1648 square meters workshop, 1000 square meters purification plant, 800 square meters reconstruction of Quality R&D center, 2000 square meters warehouse, 1600 square meters office building, GMP workshop renovation project, outdated technology and old equipment, new advanced equipment, new efficient equipment with low energy consumption to increase productivity. Production capacity will reach 600 million bags granular, 600 million capsules and 1.8 billion tablets per year with extraction plant annual production capacity of 3000 tons after technology renovation.